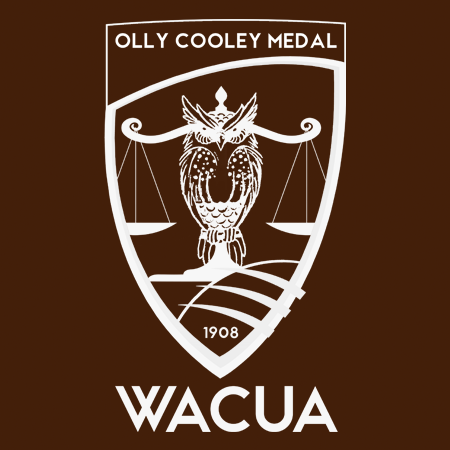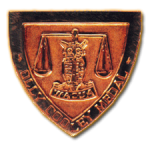 The Olly Cooley Medal is the leading individual award in the WADCC District Cricket Competition. The medal has been awarded to the fairest and best player in the WACA First Grade competition since 1976-77. This hotly contested medal has seen the likes of A.C Voges, P. C. Worthington, A. J. Stewart, K. J. Hagdorn, T. J. Prindiville and many more greats of the game win the highly decorated honour.
Voting for the Olly Cooley Medal is conducted by the umpires appointed to each First Grade fixture. Immediately after each match the umpires together decide in their opinion who was the best and fairest on ground using the 3, 2, 1 voting system.
The Olly Cooley Medal count, traditionally held on the Monday before the weekend of WACA/ WADCC District Cricket Grand Finals, is the social highlight of the WACA and WACUA calendar with a long and strong tradition of dramatic vote-counts.
History
The Olly Cooley Medal derives its name from the late Mr. Olly Cooley who umpired in 49 first class fixtures including 34 Sheffield Shield and 178 WACA First Grade matches between 1947-48 and 1960-61. Olly is regarded as one of Australia's greatest cricket umpires and was known as a strong supporter of the Western Australian Cricket Umpires' Association.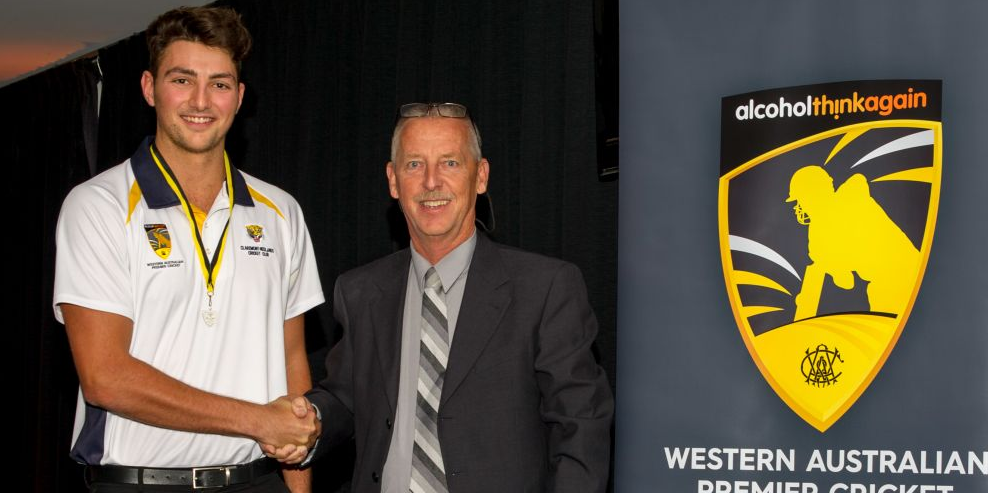 Previous Winners
Season (Year)

Player

Club

Votes

2016-17
T. David
Claremont-Nedlands
15
2015-16
S. Walters
B. Dimanti
Midland-Guildford
Rockingham Mandurah
15
2014-15
J. Coetzee
Scarborough
22
2013-14
T. Armstrong
Fremantle
23
2012-13
C. Simmons
Rockingham Mandurah
15
2011-12
T. Hopes
Scarborough
16
2010-11
D. Bandy
M. Johnston
Subiaco-Floreat
Willetton
17
2009-10
P. Davis
M. Johnston
Mount Lawley
Willetton
18
2008-09
G. Dixon
Wanneroo
19
2007-08
W. Robinson
Claremont-Nedlands
22
2006-07
S. Walters
Midland-Guildford
18
2005-06
S. Howman
Subiaco-Floreat
18
2004-05
P.M. Keenan
Perth
20
2003-04
J. Allenby
D.C. Bandy
Claremont-Nedlands
Scarborough
15
15
2002-03
C.G. Mason
Bayswater-Morley
23
2001-02
A.C. Voges
Melville
15
2000-01
P.C. Worthington
Midland-Guildford
18
1999-00
K.M Harvey
Scarborough
16
1998-99
K.M Harvey
D.J. Waites
Scarborough
South Perth
15
1997-98
T. Canning
Fremantle
16
1996-97
M.P. Atkinson
Perth
19
1995-96
M.P. Atkinson
Perth
16
1994-95
W.S. Andrews
Gosnells
17
1993-94
C.E. Coulsen
South Perth
17
1992-93
B.J. Rayner
Gosnells
13
1991-92
J.N.G. Snadden
Bayswater-Morley
16
1990-91
J. Stewart
Melville
16
1989-90
B.J. Raven
Subiaco-Floreat
15
1988-89
K.E. Lilly
North Perth
17
1987-88
A.J. Stewart
Midland-Guildford
24
1986-87
V.P. Terry
Perth
20
1985-86
D.J. Harris
Southern Districts
17
1984-85
W.S. Andrews
South Perth
16
1983-84
C.L. Robinson
Melville
17
1982-83
W.S. Andrews
South Perth
22
1981-82
K.J. Hagdorn
South Perth
15
1980-81
K. Sharp
Subiaco-Floreat
1979-80
K.J. Prindiville
South Perth
1978-79
R.J. Paulsen
Perth
1977-78
T.J. Prindiville
L. Varis
Fremantle
North Perth
1976-77
A.L. Mann
Midland-Guildford