Perth Metro Property Group
Keren Briers and Mick Martell have launched a new and exciting venture into the Perth Real Estate market with the opening of their new dynamic business PERTH METRO PROPERTY GROUP.
Perth Metro Property Group is an exciting and dedicated Real Estate agency nestled in the heart of Perth's Northern Suburbs. The Perth Metro Property Group is a bi product of the award winning Kalgoorlie Metro Property Group, which complements Perth by offering our customers the same quality of service.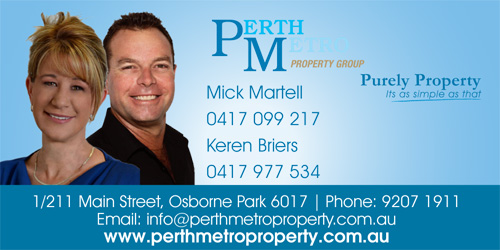 We thank Perth Metro Property Group for being our major sponsor and supporting Western Australian cricket.
---
Kwik Kopy Osborne Park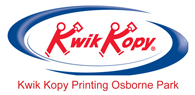 Kwik Kopy's aim is to deliver practical advice, graphic design and advanced online access to provide customers with superior communication products to enhance their business. The company boasts some of the finest minds in the franchising market, as well as franchisees who have successfully made the Kwik Kopy corporate vision work for themselves.
An independent Australian company, Kwik Kopy Australia was established in 1982 as a Master Licence holder from Kwik Kopy Corporation U.S.A. There are now over 100 Centres operating throughout Australia. As a leading member of the Franchise Council of Australia and Franchise Association of New Zealand, Kwik Kopy were the first Australian franchise to be accredited under the Franchise Code, holding licence number 001. The company was also the first franchised printing business in Australia to achieve the impressive Quality Assurance Standard ISO9002.
---
Do you want to sponsor the WACUA? Contact us by emailing sponsorship@wacua.asn.au