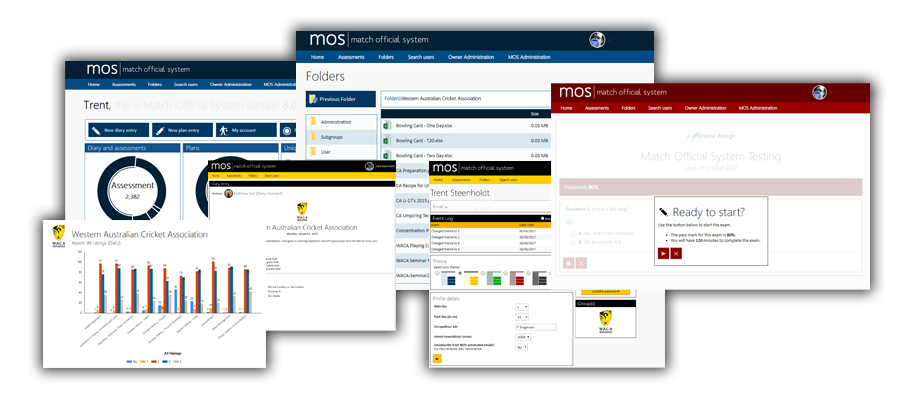 Starting with the 2013-2014 cricket season the WACA umpires group have been given access to a new product called the Match Official System.
Match Official System (MOS) is a product built from the ground up for Match Officials of any sport. The WACA Umpiring group however plays a significant role in it's design and implementation with many of the layouts and designs being built around what umpires are looking to self assess and receive feedback on.
MOS's fundamental design for users is to allow WACUA members to create and keep a confidential diary of all the matches they officiate in as well as provide a place to submit season and fitness plans. With this diary and plan based system members/ users are then able to send in a request for review to the WACA Umpire Manager. The WACA then provide their feedback which can be seen only by the member.
The WACA Umpire Manager and others like the Umpires Appointments Committee (WADCCI UAC) and Match Day Observers (WACA MDO) as administrators can also create individual reviews and assign them to WACUA members. So the request for feedback doesn't necessarily need to come from the members themselves.
WACUA members can also upload and share files and sit exams created by the WACA in the system.
All WACUA members who officiate in the WACA/ WADCC/ WAFCC District Cricket Competition have access to MOS.
---