by Tom Polich – WACUA Life Member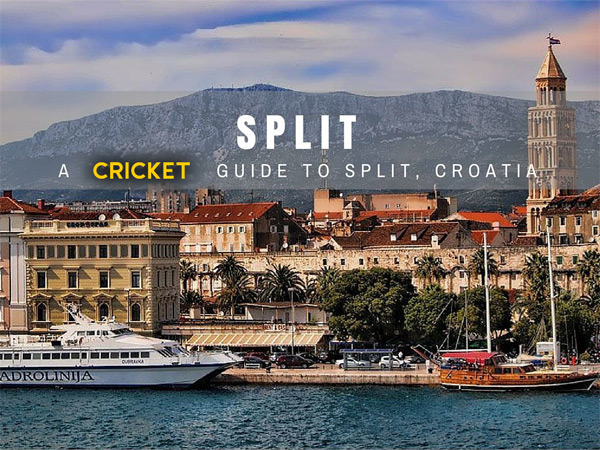 Many good people in Australia and some from overseas can be excused for scoffing when told there was to be an International Cricket Tournament in Croatia. I may have been one of those myself some time ago but after an exhilarant 6 days of competition now have the view that there is potential for this Country and those who participated in developing the game further.
What I did find disappointing was the lack of support, in a physical and financial sense, from the International Cricket Council and those countries which are now playing Test cricket. One cannot expect the countries at the next level down to provide any substantial support as they are still struggling to establish the game in their own countries e.g. Afghanistan recently admitted to the Test playing countries circuit.
The Croatian experience was something to savior as what was missing in quality was more than made up by the enthusiasm of those cricketers taking part. Estonia, Croatia, Romania all fielded national sides and the latter 2 had their second sides in the competition. The competition was conducted on a Twenty 20 basis. All matches were played at the Kastel Resnick a suburb of the very fine Dalmatian City of Split. It was within 2 km's of the Split Airport and the resort which hosted the matches had a very fine beach and Adriatic Ocean outlook. Very pleasant for players and spectators alike.
There were 3 games on each of days 1 & 2 and two games on each of the other days conducted on a round robin series. While the overall standard was not that of a cricket playing nation it nevertheless did have it highlights in the form of 3 or 4 players from each side were able to show good techniques and a player from Romania scored 97 runs off 31 balls, being caught on the boundary in trying to reach his 100. The Estonian Captain in one match made 148 runs of 60 odd balls
The deciding game came down to the last game of the tournament when Romania played the Croatian second team and all the permutations were worked out so it was on. I had the privilege of being selected to umpire this game together with my Belgian colleague. Romania scored something like 5/299 from their 20 overs and needed to dismiss the Croatians before 13.5 overs had been bowled. However, this was not to be as the Croatians had a real go at reaching this massive 20/20 score by being 8/248 at the end of their allotted 20 overs.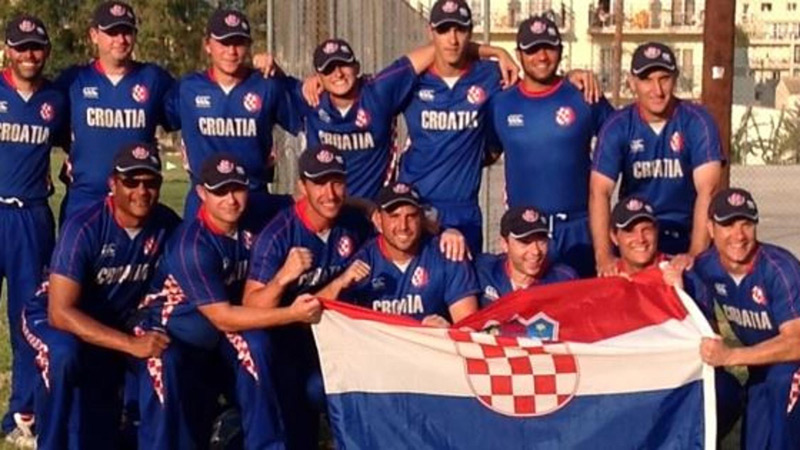 Tournaments such as these are conducted all over Europe during the summer among the lesser known European cricketing nations and even in Switzerland they play cricket in the winter time on ice! The pitch is made up of synthetic turf and the players wear long spikes to field in. The ice needs to be pretty thick as in one game a player was "lost" in an ice crack.
This tournament will be conducted again in 2018 in Split with the addition of a team from the Ukraine and possibly Denmark. Cricket is alive in Europe.